New
New!
New! General monthly pass available on RTC Nomade paiement
Purchase and activate fares anywhere, anytime with the RTC Nomade Payment app, the latest in our line of Nomade tools.
Buy fares directly on your smartphone without going anywhere—it's flexible and user friendly. You're ready to ride in a few easy clicks!
Features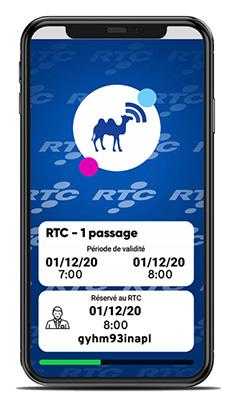 Buy fares on your smartphone with your credit card.
Activate your fare before starting your trip (Internet connection or data plan required).
Use your smartphone to show your ticket to the driver when you get on board (visual validation).
Manage your account securely.
View your recent transactions.
Accepted payment methods: Visa and MasterCard. 
Available free for Android and iOS.
Accessible for people with visual impairment or other disabilities.
Linked in the main menu of RTC's real-time Nomade app.
Reduced rates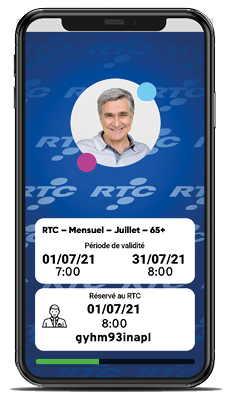 Reduced-rate passes with photo are supported by the RTC Nomade payment app.
Reduced-fare tickets are available for the following rider categories:
Age 14–18*

Student + (age 19 and over)

Age 65 + (age 65 and over)
Here's how to buy a reduced-rate pass:
Upload your picture in the app and provide the proof of ID to prove your status.

Wait for RTC Customer Service to process and approve them. It can take up to 72 hours before you can purchase reduced-rate passes.

You will receive a confirmation email when your proof of ID has been approved.

Tickets will then be available for purchase in the store on the mobile app.
The picture you uploaded appears on your onscreen pass to confirm your identity.
* Riders age 14 to 18 may buy their own passes in this category. Riders age 13 or under can't buy their own passes, but their parent or legal guardian can go to an RTC service or information centre and buy one for them, after providing the required legal authorizations.
STLévis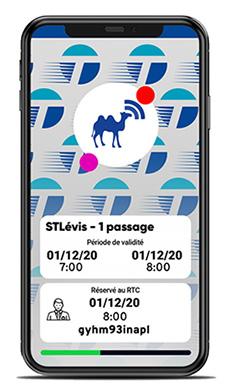 As of Monday, December 14, four STLévis fares have been available for purchase via the RTC Nomade paiement app:
1 ticket
4 tickets
8 tickets
12 tickets
These fares are not accepted for RTC routes.
To distinguish between RTC and STLévis fares, the transit authority name is included in the name of the fare.
Please note that the background colour for animated RTC fares changed on December 14. New RTC fares have a blue background with the RTC logo. STLévis fares have a light grey background with the STLévis logo. The Nomade camel appears at the centre of all fares.
Communauto package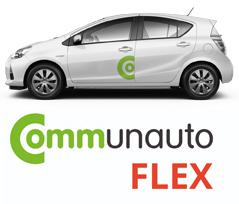 The BUS + FLEXauto monthly package has been available since January 18, 2022, on the Nomade paiement app for $99.00 per month.
It includes:
1 RTC General monthly pass for unlimited travel on all routes from the first day of the month to the last.

Ten 30-minute Communauto FLEX trips,* usable between the first and last day of the month.
*If the trip exceeds 30 minutes, the additional minutes will be charged to your Communauto account.
How to get it
Buy it on RTC's Nomade paiement app for the following month, starting on the 16th of the current month. You can also get it for the current month, up to the 15th of the month.
If you're already signed up with Communauto, enter your membership number at the time of purchase. If not, simply leave the field blank.
Using FLEX trips
You have to be signed up with Communauto to use the FLEX trips in the package.
If you're already a registered Communauto user at time of purchase:
You'll get an email from Communauto telling you that 10 FLEX trips have been added to your Communauto account.
If you're not signed up with Communauto at time of purchase:
You'll get an email from Communauto explaining how to register.

Once your registration has been confirmed, 10 FLEX trips will be added to your account.
The trips can only be booked on the Communauto mobile app and must be used in the same month as the monthly pass, otherwise they will be lost.
For details on how to use your FLEX trips, visit the Communauto website https://quebec.communauto.com/duo-auto-bus/
Conditions :
To use FLEX trips, you must be a registered user of Communauto and use the Communauto app to book your trips.

The 10 FLEX trips are for 10 one-way trips from Point A to Point B, starting and ending in a Communauto FLEX Zone, with a vehicle that does not require a reservation.

The first 30 minutes of each trip are included in the package. Additional minutes will be billed.

Trips not used before the end of the month cannot be transferred to the following month; unused trips expire at the end of the month.

If you are not already a registered Communauto user, an amount of one dollar ($1) per trip is charged to limit to $600 the cost of damages that could be charged in the event of an accident (whether you are liable or not). See the collision damage waiver options on the Communauto site.
See the Communauto site for complete terms of use.
How it works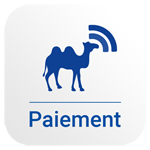 Download the app onto your smartphone.
Create an account.
Buy fares using your credit card.
Activate your fare before you get on board (animated ticket).
Show it to the driver when you get on board.
Frequently Asked Questions
Activation and validation
Purchase of reduced rates tickets and passes