Construction of large regional Parc-O-Bus facilities on the outskirts of the city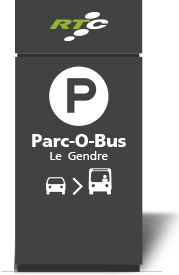 Six new modern and comfortable Parc-O-Bus (POB) parking areas will be built around the city's densest urban area. They will be designed to connect various modes of transportation and provide efficient access to the RTC network. Drivers will be able to park free of charge and take the bus to quickly get to work or school.
POB Le Gendre

Intersection of Ave. Le Gendre/Ave. Blaise-Pascal

Cap-Rouge Sector

POB de la Faune

Located near Rue de la Faune, near the Laurentian Highway (A73)

Charlesbourg Sector

Progress state: Completed

POB Sainte-Anne

Intersection of Boul. Sainte-Anne/Rue du Sous-Bois

Beauport Sector

Progress state: completed

POB Henri-IV

Intersection of Industrielle/Henri IV

Northwest Sector

Progress state: analysis in progress

POB Bastien

Intersection of Boul. Bastien/Boul. Robert-Bourassa

Northern Sector

Progress state: analysis in progress

POB Seigneuriale

Intersection of Seigneuriale/Adanac

Beauport Sectors

Full opening: to be determined

Progress state: analysis in progress
Development of the ExpoCité Bus Terminal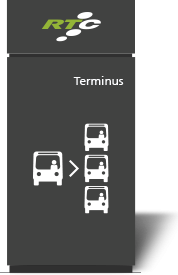 To facilitate travel around Videotron Centre, a secure waiting area has been set up for RTC customers at ExpoCité. This facility will also improve the speed of service.
Progress state: completed
Creation of Four Exchange Hubs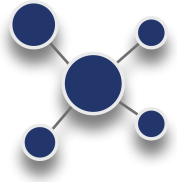 These modern and comfortable waiting areas are a brand new type of facility for Quebec City. They will help link different modes of transportation including trams, trambuses, buses, bike-sharing systems, and taxis.
The exchange hubs will allow for quick and easy connections and will also include convenience stores and office space, supporting a variety of activities. These facilities will become the core of the new RTC network.
D'Estimauville exchange hub

Intersection of Boul. Sainte-Anne/Ave. D'Estimauville

Beauport Sector

Progress state: analysis in progress

Saint-Roch Exchange

Intersection of Rue de la Croix-Rouge/Laurentian Highway

Downtown Sector

Progress state: analysis in progress

Université Laval Exchange

Situé près du campus de l'Université Laval

Secteur Sainte-Foy

Progress state: analysis in progress

Sainte-Foy Ouest Exchange

Intersection of Ave. Lavigerie/Rue des Châtelets

Sainte-Foy Sector

Progress state: analysis in progress