Transport à la demande - Flexibus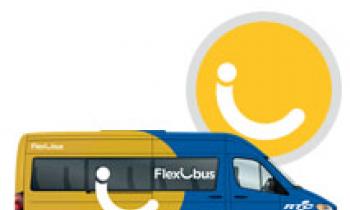 Dès la fin de l'été 2021, un nouveau service de transport à la demande s'ajoutera à l'offre de transport en commun du RTC. Le service se nommera Flexibus et sera complémentaire à l'offre actuelle du RTC. À terme, sept zones ciblées feront l'objet d'une desserte par transport à la demande, afin de répondre aux besoins locaux de déplacement.
Pour en savoir plus, consultez notre page Transport à la demande - Flexibus
Payment by Phone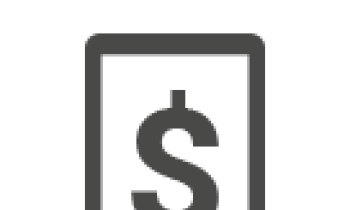 The mobile payment pilot project will offer a high quality, modern service to meet the growing needs of customers desiring payment options that use new technologies.
Customers will be able to use their phone to pay for bus tickets with the RTC real-time Nomade application and validate them directly from their mobile device.
Progress state: in progress
Valideurs nouvelle génération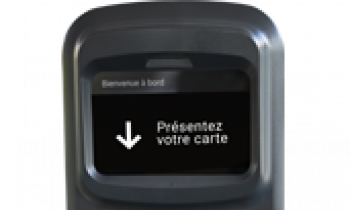 En 2020, le RTC a fait l'acquisition de valideurs de nouvelle génération, plus lisibles que les anciens. Pour l'instant, le nouveau valideur a été installé à l'essai dans un seul midibus. Il sera installé, au cours des prochaines semaines, à l'avant et à l'arrière des autres midibus et à l'avant des nouveaux autobus standards. 
Bus standards hybrides 2020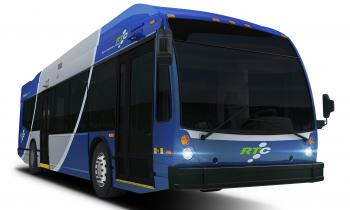 En 2020, le RTC recevra 60 nouveaux bus hybrides standards de Nova Bus. Les premiers sont sur la route depuis le 27 mai 2020. Ces nouveaux véhicules comportent plusieurs nouveautés telles que des sièges rigides et deux emplacements pour les personnes en fauteuil roulant. 
Integration of Midibus Hybrids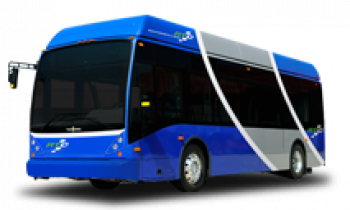 By the end of 2019, RTC will receive 64 hybrid, air-conditioned midibuses as part of its fleet renewal. These buses will provide customers with a more comfortable ride and be more energy efficient. The midibuses will serve central Quebec City.
Progress state: in progress
Installation of New Screens and Real-time Nomade Information Terminals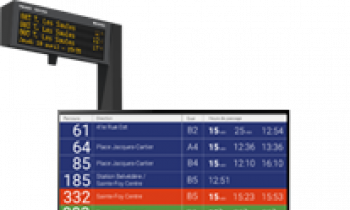 RTC is continuing to install new real-time Nomade screens and information terminals in public spaces throughout the network. These tools keep customers informed in real time of bus departure times and network disruptions.
25 new static screens in bus shelters by December 2018
20 new information terminals at busy stops by December 2018
10 new touch screens in public spaces by December 2018
Static and touch screens are being installed as part of the partnership signed in 2015 with Astral Out-of-Home, a division of Bell Media.
Expected delivery: winter 2019

Progress state: in progress
Installation of the New Line of Bus Shelters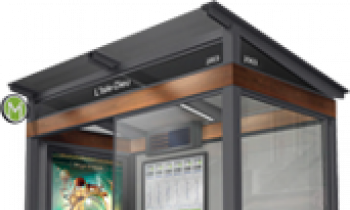 In 2015, RTC began modernizing its bus shelters to bring the design up-to-date and make them brighter, more comfortable, and more accessible, and also accommodate real-time Nomade information terminals.
To date, 162 next-generation bus shelters have been installed. In the coming years, more shelters will be gradually installed throughout the network starting with Métrobus routes, including some 30 planned by the end of 2019.
Progress state: in progress
Introduction of Métrobus 804 and 807 – Phase Two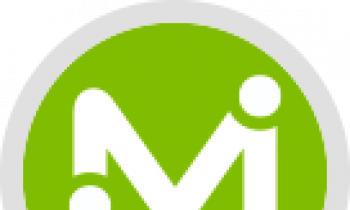 The first phase to implement Métrobus 804 and 807 was completed in 2016 with the introduction of articulated buses. The next phase will include infrastructure improvements (relocation of stops, addition of bus shelters, etc.) and preferential measures to improve the speed and reliability of routes.
Expected delivery: winter 2020

Progress state: in progress
Double-Decker Buses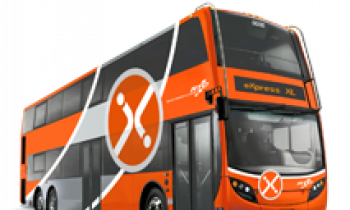 RTC plans to introduce double-decker buses on certain eXpress routes by 2022. These buses will provide a more comfortable trip for customers by offering more seating.
Depending on configuration, a double-decker bus can have around 80 seats.
Progress state: analysis in progress
A Single Touchpoint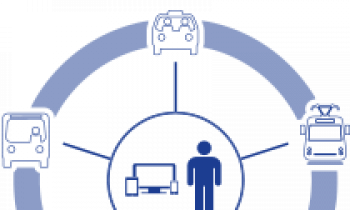 To facilitate the implementation of integrated mobility, RTC would like to create a single touchpoint—a simple and efficient tool for customers that displays all modes of public, private, and shared transportation in the region.
The objective of this single touchpoint is to make it as easy as possible to choose services based on individual preferences. Customers will be able to select the type of transportation that suits their needs, plan a trip, pay for it, and validate their ticket or pass.
Expected delivery: 2022-2026

Progress state: analysis in progress